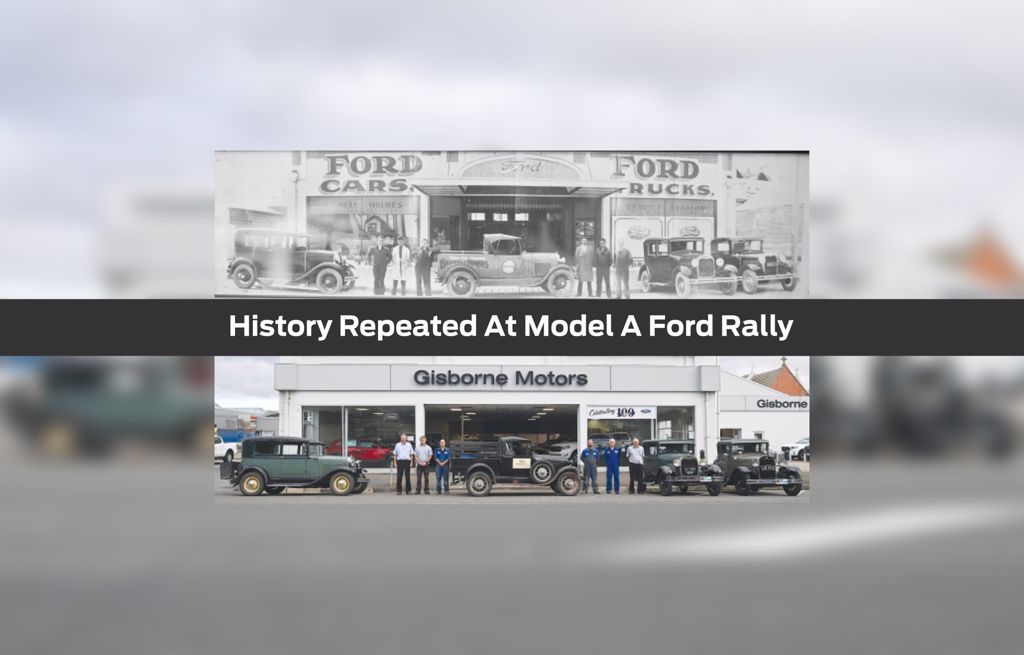 History repeated at Model A Ford rally
A photo from around 1931 of Model A Ford cars and trucks outside Gisborne Motors was re-created over the Easter break.
With so many of the vintage cars in town for the 15th National Model A Ford Rally, Balclutha man Paul McNabb organised the same models of Fords to be parked in front of the same shop 90 years later.
Mr McNabb was one of around 250 people (and 135 Model A Ford cars) in the city for the week-long rally.
He took the opportunity to recreate the historical photo as the same models were among the cars at the rally.
Read the full article by Sophie Rishworth:
History repeated at Model A Ford rally | Gisborne Herald
News